SADI GENT





The Berlin hip-hop scene is currently overflowing with material; there's artists awaiting every opportunity to shine. Berlin's latest sensation is Sadi Gent and he's currently dominating the underground scene. His last album 'Mintgold' was critically acclaimed as well as earning approval by fans. He's already played venues of considerable sizes and has established a loyal fan base. Yet, despite all this, he remains modest as he aims for the prestigious title of Berlin's latest treasure. We speak to him about what ignited his interest in music and how it feels on his path to success.

Q: When did you first gain an interest in music?
A: I think it was at the age of 7/8. I started recognising rap songs on the radio. I remember the station played 'I'll be missing you' from Puff Daddy and Faith Evans on air. It caught me so bad. I don't really know why, but since this moment I was kind of obsessed with music.
Especially with rap music from the states. Artists like B.I.G, Mase, Puff Daddy, Shine, Eminem, Dr. Dre and so on.

What persuaded you to get into the music industry?
Who knows? I just thought.. ey, maybe I can make it. I just believed in myself and thought I was as good as the other popular rap artists in Germany. So I needed to try it. I just wanted everybody to listen to my songs and get the recognition for my art and my passion.




How'd you describe your sound to readers who have never listened to you before?
My sound is just a mixture of different styles like ambient music mixed with rap, electronic kind of sounds with also an organic touch. Very smooth but also progressive in a way, but often it's very dreamy, melancholic and trippy. Lyrically I just like to express myself talking about having problems trying to be a part of this cold society, growing up and trying to find myself.

You're currently a rising star in the Berlin hip-hop scene, home of artists such as Bushido and K.I.Z, what do you believe makes you stand out over the other artists?
Oh, I don't know, maybe in a couple years. I would never say that I am a rising star, that's not my intention and the reason why I am doing this. I am growing so fast and evolving as a serious artist. I am not trying to copy other artists. I always try to sound unique and special in a way. So sometimes it's harder if you are not rapping about bitches, fashion and drugs these days to get the attention and the people on your side but that's okay for me. I got the stamina and will break through it.





What was it like evolving as an artist from Berlin in the current scene?
Mmh. Not easy to answer. It feels good when people give you the respect for your hard work. In Berlin you'll always meet a lot of interesting and creative people and I love to connect and work with different types.

The last album 'Mintgold' that you released in 2015 was well received by both critics and fans. Are you pleased with how the album turned out?
Yes, I am. There were a lot of people who gave me love and appreciated my songs. It also was my first chart entry in Germany. That was a big step but on the other side I think there are also still a lot of people who are sleeping on me. Hopefully I can get their ears and their hearts with my new shit.

With how well everything's been going, how does it feel now you're experiencing the road to success?
I have a tunnel vision. I just try to focus on my music and my goals and mostly I do not notice what´s happening around me. So I can't really give you a proper answer to this one. Sorry mate.




What's been the highlight of your career so far?
As I said, one of the highlights definitely was my first chart entry. Every time when I get the chance to play at festivals in front of like 4-6 thousand people, that's a crazy feeling.

If you could give tips to any new hip-hop artist currently starting in the scene, what would it be?
Just keep it up. Don't look at what the others say and just follow your passion and your heart instead of doing it just for the money. Always be patient and thankful.

What can we expect in the future from Sadi Gent?
I am busy working on my new record and on a few collabo-projects with artists from my camp and my crew 'BOMBENPRODUKT.' Stay tuned.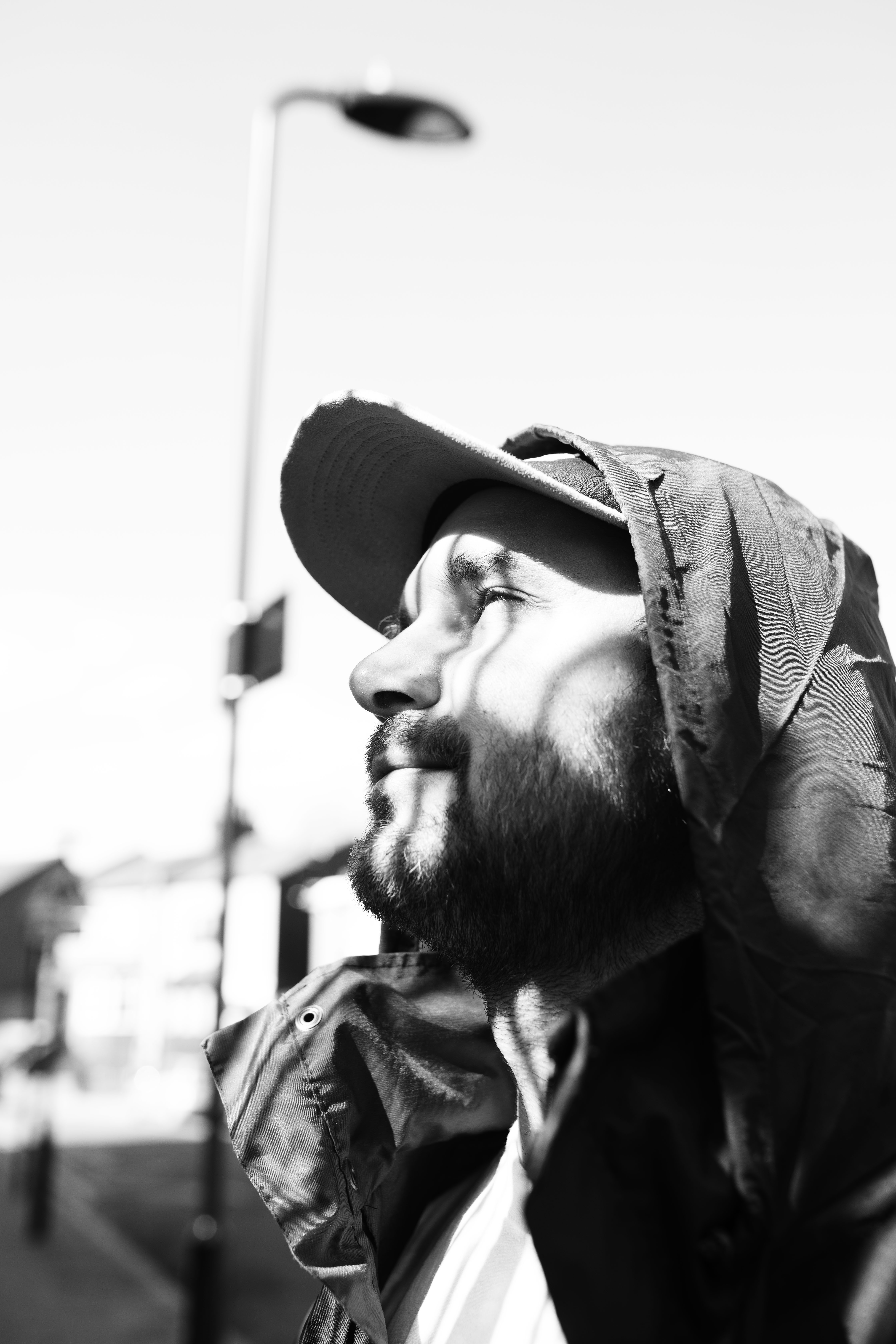 Photography: Niklas Haze Interview: Jack Bartholomew